Training
Integrative Systemic Coaching Training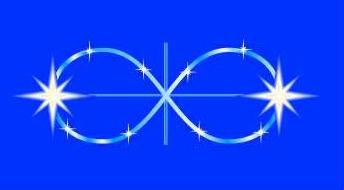 WE WELCOME ORGANIZERS!
Integrative Systemic Coaching is a unique system of exploring and resolving emotions and beliefs that sabotage the quality of your life.
Integrative Systemic Coaching training enables you to help others with resolving their relationship and emotional patterns, releasing limiting beliefs and integrating lost qualities and lost identity.
Integrative Systemic Coaching sees a family as an emotional system in which children in particular can give up their own health and identity to keep the system in a relative balance. The child can start fulfilling a role that is not his/hers, or create toxic emotions or beliefs, or even develop physical illness, as a way to preserve important relationships. Rational insight is not enough for resolution - the solution requires working with emotional experience.
The importance of family relationships
Integrative Systemic Coaching starts with exploring relationships in your early family that might be a cause of suppressed guilt. For example, if as a child you were pushed to act as a partner or even parent to your own parent, you might feel guilty, as if you abandoned a child or partner, if you try to reach for independence. You might also unconsciously try to find replacement for missing or immature family members. This influences your friendly, working, but particularly intimate relationships.
By creating unhealthy patterns, we give up parts of ourselves, trying to preserve important relationships. So the subconscious "inner child" parts are created. One of the most important points in Integrative Systemic Coaching is that to these parts of us, stuck in childish feelings and unrealistic perception, parents and important people from childhood as still as important as at that time. Through emotional experience of different perspective, we change our self-image and regain the feeling that life makes sense.
Training summary:

Integrative Systemic Coaching 1: Systemic Diagnosis & Guilt
Introduction to Integrative Systemic Coaching. Learn how your life, success, health and relationships are interconnected. How relationships develop in a hierarchy of relationship types. How to quickly assess relationship health and habits. How to make fast relationship diagnosis as part of a coaching plan. How to create and explore a relationship matrix (family map).
Learn to recognize relationship chaos and clarify transference. How to recognize and dissolve relationship entanglements. How to dissolve guilt issues concerning parents, partners and children. How to choose clients. How to stay resourceful in chaos.
Integrative Systemic Coaching 2: Advanced Goal Coaching
Few people know what they want. Most people know what they don't want, or what they should want, with some abstract idea of goal direction. Most people show objections to their own goals.
Learn goal diagnosis and whole-brain planning. Learn how to recognize verbal and non-verbal objections (body language) and to respond to them and dissolve them in ordinary conversation. Learn effective, non-violent provocation.
Explore proven ways to coach people to use both conscious and unconscious resources to make effective plans for action.
Integrative Systemic Coaching 3: Integrity - the Soul of Integrative Systemic Coaching
Learn how to utilize spontaneous trance. Become expert in changing inner realities using isomorphic and interactive metaphors (dreaming together).
Learn how to coach people to access and use transcendental and ecstatic states, and to experience integrity and connectedness. Learn how to stabilize the experience of integrity and how to recognize the primary ways that people distract themselves from living in integrity - emotional incest, relationship bonds and trauma.
Integrative Systemic Coaching 4: Trauma & PTSD
Many people who do not achieve their goals blame some half-remembered trauma. Often, limiting trauma are not only forgotten - people "forget that they forgot". Until these trauma are resolved, these people will likely continue to sabotage themselves and continue to fail.
The consequences of trauma may be contextual, (e.g. a phobia) or existential (all of life; e.g. PTSD). Trauma may also create deep identity issues (see Integrative Systemic Coaching 6) and toxic relationship bonds (see Integrative Systemic Coaching 5). Attempts to resolve trauma without resolving identity issues and relationship bonds are usually ineffective or with only short-term benefits.
In Integrative Systemic Coaching 4 you can learn how to:
quickly find relevant trauma and forgotten trauma
coach people to dissolve emotional trauma
recover lost or hidden resources - with long-term results
transform limiting emotions into profound motivation
Integrative Systemic Coaching 5: Relationship Bonds
Many people feel "bonded" to repeat actions that they would prefer to avoid, or to avoid actions that are appropriate and needed. Such compulsions and obsessions often reflect relationship bonds - deep limiting beliefs that pervade all parts of life. Explore the deep structure of relationship bonds and relationship decisions.
In Integrative Systemic Coaching 5 you can learn how to:
recognize bonded behavior
recognize seven types of relationship bonds
coach people to identify bonded relationships
work with taboo bonds (client cannot know what the bond is about)
limit the consequences of relationship bonds
replace toxic bonds with peaceful self-esteem, freedom and love.
Full and complete resolution of relationship bonds usually require dissolving toxic memories - emotional trauma - and finding appropriate mentors.
Integrative Systemic Coaching 6: Identity Loss
If you have existential (all of life) blocks against life making sense and long-term happiness, endless goal coaching cannot help you find meaningful (sense-full) life goals. This includes people with limited or lost sense of self (lost identity), people with complex conflict (identity conflict or split personality), and people who obsessively express a specific emotion (anger, sadness or fear) in all contexts of life (identifications).
In Integrative Systemic Coaching 6 you can learn how to explore the varieties of identity loss and effective ways for restoring personal integrity. This includes direct relationship coaching and interactive metaphors. You will witness many demonstrations coaching people with real issues, and you will practice with lesser challenges to build your experience.
Integrative Systemic Coaching 7: Expert modelling
Learn how to evaluate and replace "toxic role models" and "mentors". Coach people to choose inspirational mentors in all parts of life. Learn how to model and duplicate expert behavior, focusing on problem solving techniques. Learn how to build and fine-tune life-fulfilling goals.
In Integrative Systemic Coaching 7 training you can learn how to:
identify and replace the influence of unwanted mentors
recognize mentor damage following inappropriate mentors
offer and fulfill mentoring agreements
complete trauma & PTSD changework with mentoring
model conscious and unconscious strategies
compare and fine tune unconscious strategies
Integrative Systemic Coaching 8: Couple Coaching
Coach couples or partners (simultaneously) to solve issues that prevent them from solving their own problems. Coach partners to coach each other! Coach couples to build harmony and resolve complaints. Dissolve transference (mistaking the partner for someone else) and projections (seeing yourself in other people). Coach couples to prepare for committed partnership, and, sometimes, coach couples to separate peacefully.
In Integrative Systemic Coaching 8 training you can learn:
when and how to offer couple coaching
how to prepare for couple coaching
how to use small-talk and create mini-metaphors
how to quickly uncover real partnership issues
how to coach partners to coach each other
how and when to intervene individually
how to differentiate between desires and requirements
how to resolve transference
how to set homework for couples
Read a transcript of demonstration of resolving complex internal conflict (Integrative Systemic Coaching 6 material)



About the trainer: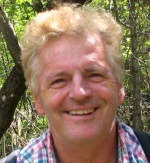 Martyn Carruthers was born in Wales, UK. His first training was in medicine as a paramedic in the Royal Navy, and later he became a health physics technician on nuclear submarines. After emigrating to Canada he worked with nuclear power stations as a trainer and then as Radiation Protection Officer for the Canadian government, continuing his education at MIT and Harvard university in Boston, USA.
About 30 years ago he noticed that people with learning problems often had deep limiting beliefs about themselves and their abilities. That motivated him to study, research and apply accelerated learning methods, hypnotherapy, NLP and other approaches which focused on changing limiting beliefs and unpleasant emotions.
In the early 90's, Martyn was invited to teach his 'changework' in Hawaii, Germany and Poland. In Hawaii he studied with native Hawaiian healers and learned many of their traditions, especially the Hawaiian approach to family therapy (ho'oponopono) and psychosomatic diseases. He changed his focus from individual beliefs and habits to family systems and relationship habits.
Combining his experience in accelerated learning, NLP and ancient Hawaiian healing, Martyn formed his own models. During cooperation with family therapists (especially Annegret Hallanzy in Germany), Martyn created Integrative Systemic Coaching, which he has taught in many countries. Martyn's workshops are characterized by integrity, practicality, ethical approach and humor.
Who can join?
Integrative Systemic Coaching is designed for intelligent, motivated adults. People who value maturity and are willing to take responsibility for their lives and emotions will feel very much at home. Many helping professionals have benefited from Integrative Systemic Coaching, although this training is open to adults who want to learn about personal growth and relationship health.
Integrative Systemic Coaching training requires emotional stability, friendly attitude, maturity and commitment.
WARNING: Integrative Systemic Coaching is not intended for people who have psychiatric issues or are addicted to psychoactive drugs. Integrative Systemic Coaching can raise strong unpleasant emotions which can upset mentally unstable people.
We invite creative, motivated, emotionally stable people who accept challenges (and blessings) of intense work with their own and others' emotions. Integrative Systemic Coaching training is a chance for intense personal growth, through group and couple exercises.
Integrative Systemic Coaching Systemic Coach training enables you to coach people with normal, everyday relationship issues and inner conflicts. After you complete the eight workshops, you get a proof of attendance, and after you pass the exam, you get a Integrative Systemic Coaching Coach certificate.
More information on www.systemiccoaching.com.